I did a keratin treatment on my 4c hair because I thought it would make my hair more manageable. I figured the keratin treatment would give me semi-permanent kinky straight hair without the permanence of a relaxer.
Like many women with 4C hair, I grew tired of issues such as single strand knots, shrinkage, and dryness. It was frustrating to straighten my hair for hours, walk outside, and then it would revert to its natural state in less than 5 minutes. Not to mention when it was wet, my hair became so matted.
A friend of mine had the keratin treatment done, and I loved her results. I researched the process of how to care for my hair after getting it done and drove my behind down to the salon. You can watch the process below.
Unbeknownst to me, the formula applied to my hair contained formaldehyde, which ultimately damaged my hair along with the excessive heat.
The keratin treatment remained in my hair for several days and required two salon visits to complete the process. The stylist washed, straightened, and trimmed my hair in layers during the second visit. I enjoyed the results. My hair had "bounce" along with length. It was as I imagined it would be, manageable.
The excitement of getting the treatment began to diminish when my hair started falling out. I shared that story in my KERATIN TREATMENT HAIR LOSS ON 4C HAIR NIGHTMARE follow-up video.
Had I known better, I would have settled for a monthly silk press and taken my chances with humidity! Due to my ignorance, I learned the hard way about the consequences of having a keratin treatment on my 4c hair. In the end, I had to Big Chop.  I still advocate for trying new things to figure out what works for your hair, but I'm staying away from the harsh chemical processes that can cause irreversible damages. It is not worth the emotional trauma. 
Although the keratin treatment damaged my hair, many others have success stories. I recommend researching and asking questions before applying anything to your hair. Although based on my personal experience and those of countless women who write me, I'd love to advise you against the treatment.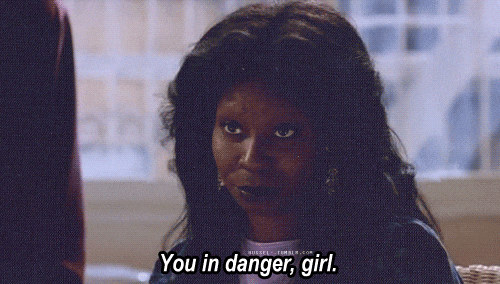 Either way, ask questions for yourself. Do your due diligence! Ask the stylist if the keratin treatment contains formaldehyde or if it's a one-step application.
No matter what happened, it was still cool to experience something new. I thought I had my 4c manageability conquered, but it was just the beginning of my journey to find the right tools, techniques for my 4c hair.